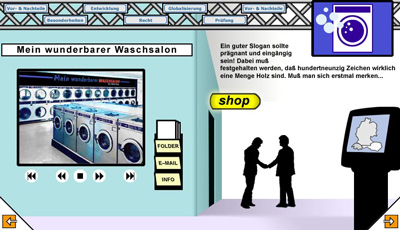 FranchisePORTAL.de
Concept, Design
At the request of this portal's operators I developed a very successful concept for an integrated virtual fair. In this area franchising companies are showcasing their models in digital stands.
In the German-spreaking market FranchisePORTAL GmbH is the leader in the field of web portals connecting aspiring entrepeneurs and franchise system providers.
The integrated virtual fair originally created by me is presenting about 300 exhibiting companies now, and even known beyond the German-speaking market.